Eyeliner / Small eyeliner
Enhance your eyes with our eyeliner treatment. Permanent eyeliner is a tattoo procedure inserting pigment through the lashline and above the lashes using a makeup tattoo gun. You can choose form a basic liner to one with a wing. We discuss thickness, length and colour during the appointment.
Alternatively you can have small eyeliner which is tattooing through the lashes and a very thin line above the lashes. I recommend this one first as the full eyeliner could be too much. We can always go more on the top up.
The treatment is painless and will require a patch test.
Eyeliner Price is £195 and includes the 4-6 week top up
Treatment time : Around 2 hours
Lasts between 1-2 years
Small eyeliner is £150 and includes the 4-6 week top up
Treatment time : Around 90 minutes
Lasts between 1-2 years
Lash enhancer is £95 (tattooing through the lashes, no eyeliner)
Treatment time : Around 60 minutes
Lasts between 1-2 years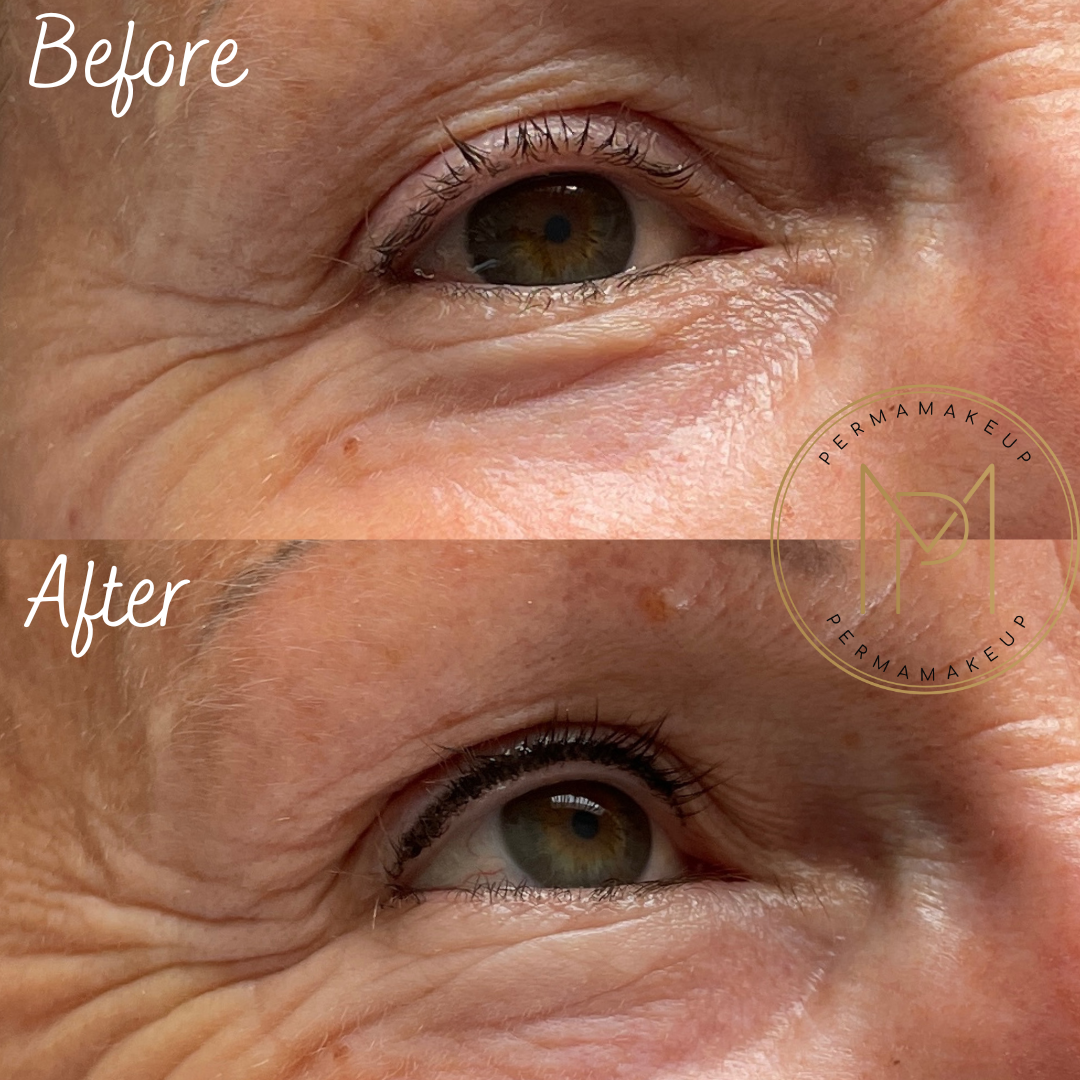 BEFORE THE TREATMENT
Do not wear contact lenses during or straight after your appointment.
Any eyelash tinting, eyelash perming should be carried out no less than 2 weeks before and 4 weeks after.
1ST WEEK
Do not apply makeup - if you do you do so at your own risk.
Clean the area twice a day with a cotton pad and warm water.
If you get an infection, visit the pharmacy for antibiotic cream.
Apply aftercare balm with a cotton bud if the area becomes itchy but be careful to not leave any excess.
AVOID FOR THE NEXT 2 WEEKS
Soaps, cleansers, creams or makeup on the area. Avoid facials. Avoid abrasive products and rough towels. Avoid hot baths, sunbeds swimming, saunas and any other heat treatments.
THE HEALING PROCESS
Day 1-2 - Looks too dark, red, irrupted and swollen. Area feels dry.
Day 3-4 - Eyes may develop scabs and or flaking.
Day 5-10 - Flaking ends, pigment look light.
Day 11-14 - No need for aftercare anymore.
Day 15-40 - Colour slowly darkens.
Day 41 - Come back for your touch up.
PLEASE REMEMBER
The colour can fade up to 40% and will appear a lot lighter and uneven. That is what a touchup is for.
Superficial colour and dry skin will naturally come off during the healing process. The final look will show on week 4-6.