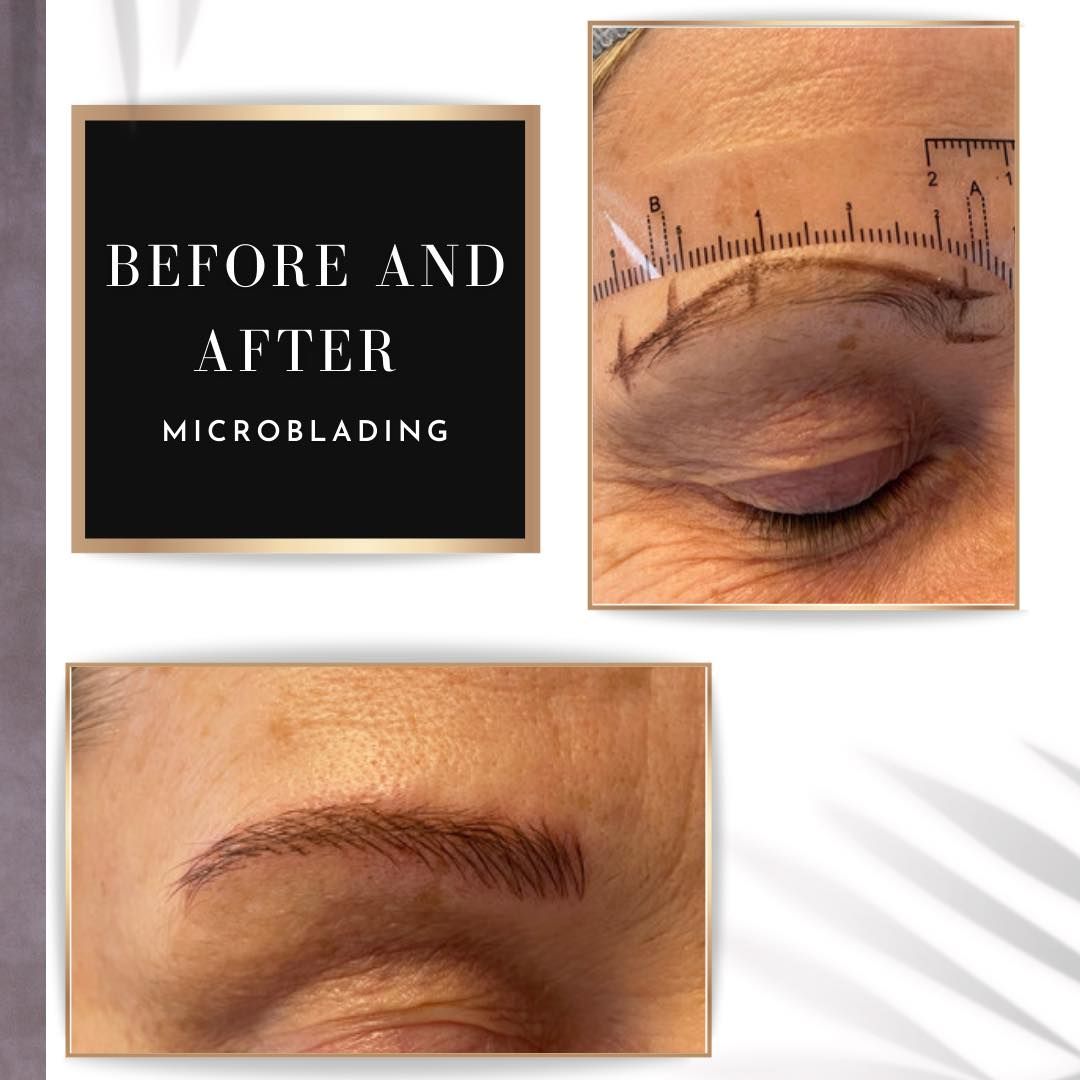 What is Semi-permanent makeup
Semi-permanent or permanent (there's a fine line between the two. It kinda is semi permanent and it's not. You will always have a very faint tattoo even a few years after you have had the treatment. However in order to keep the makeup looking fresh you will need regular yearly top ups.
Semi-permanent make-up is a complexion treatment to enhance eyes, brows and lips to add definition to the face. This technique involves injecting pigment through a fine vibrating needle into the most superficial layers of the skin.
Here's a quick run down of what happens in clinic
On arrival to the clinic, you will let the Makeup artist know if you had any allergic reaction to the patch test you had been sent previously. A form will be signed to verify this. Numbing cream will be applied here.
Next we will go into great detail about the consultation form, ticking off any issues you may have, discussing about it and making notes. We need to know everything about you in order for the treatment to work optimally and that there is no contraindication present that could affect the uptake of the pigment.
A conversation about your expectations, shape and colour will be discussed throughly. Mapping will then start. This can take time, as makeup artists we have a duty to make sure that the treatment you are receiving is perfectly matched to suit your face. You will then get a chance to assess for yourself and only then when you are 100% happy, sign the consent form so that your artist can start microblading or machine work. This section of the treatment is also agreeing what colour pigment to use. There are many factors involved when deciding on the right colour pigment, so again this can take time.
All PPE is applied throughout both sections of microblading/machine treatment. This is to avoid cross contamination. Keeping you safe and the makeup artist safe.
Once the artist has microbladed or machined the first pass, a different type of numbing cream will be applied (same one as your patch test) this one goes into the very fine cuts on your skin, helping to numb even more.
Once we have finished the treatment, the look of your makeup will appear much darker then you would be expecting. This will fade in about 2 weeks. You must follow your aftercare procedure in order to maintain the pigment in the skin. If you do not follow the aftercare advice the pigment may fall out and your treatement will fade very quickly.
Although we do everything in our power to make this treatment as comfortable as possible, some people will feel it more than others.
You will need to book a top up appointment in 4-12 weeks if you feel that the treatment has faded or you have lost some pigment (this is very common) This is so we can assess the initial treatment and make adjustments where needed.
Once this process is complete you do not need to book another appointment for another 6 to 24 months after your initial appointment. Again this all depends on how you look after your permanent makeup. Most people come back after 6 months as they like to keep their makeup looking fresh.
Now that you have read everything and would like to book your free consultation please click the book now button below.
PLEASE NOTE: The results are natural, fuller looking eyebrows, fully looking lips and more defines eyes. Initially, the permanent makeup may appear darker but will fade significantly over the first two weeks. Although our cosmetic tattoo artists use premium products and provide exceptional service, all clients heal differently, and many factors lead to varied results. It is crucial to have a microblading/machine touch-up done, as it is very difficult to predict how well your skin will retain the pigment. Due to this and other varying factors, we cannot guarantee your results.