Lip blush gives the illusion of a beautiful subtle tint once healed. It can also help to even out the pigment in your lips and make them look more uniformed. Colours are mixed and customized during the treatment session.
IMPORTANT: If you have ever had a cold sore you will need to take antivirax at least 5 days before your appointment. You can obtain this at the pharmacy. If you do not take the medication the risk of having a breakout of cold sores is extremly high and it will affect the outcome of your treatment.
Price is £250 and includes the 4-6 week top up
For the lip stick look Price is £300 and includes the 4-6 week top up
Treatment time : Around 2.5-3 hours
Lasts between 1-2 years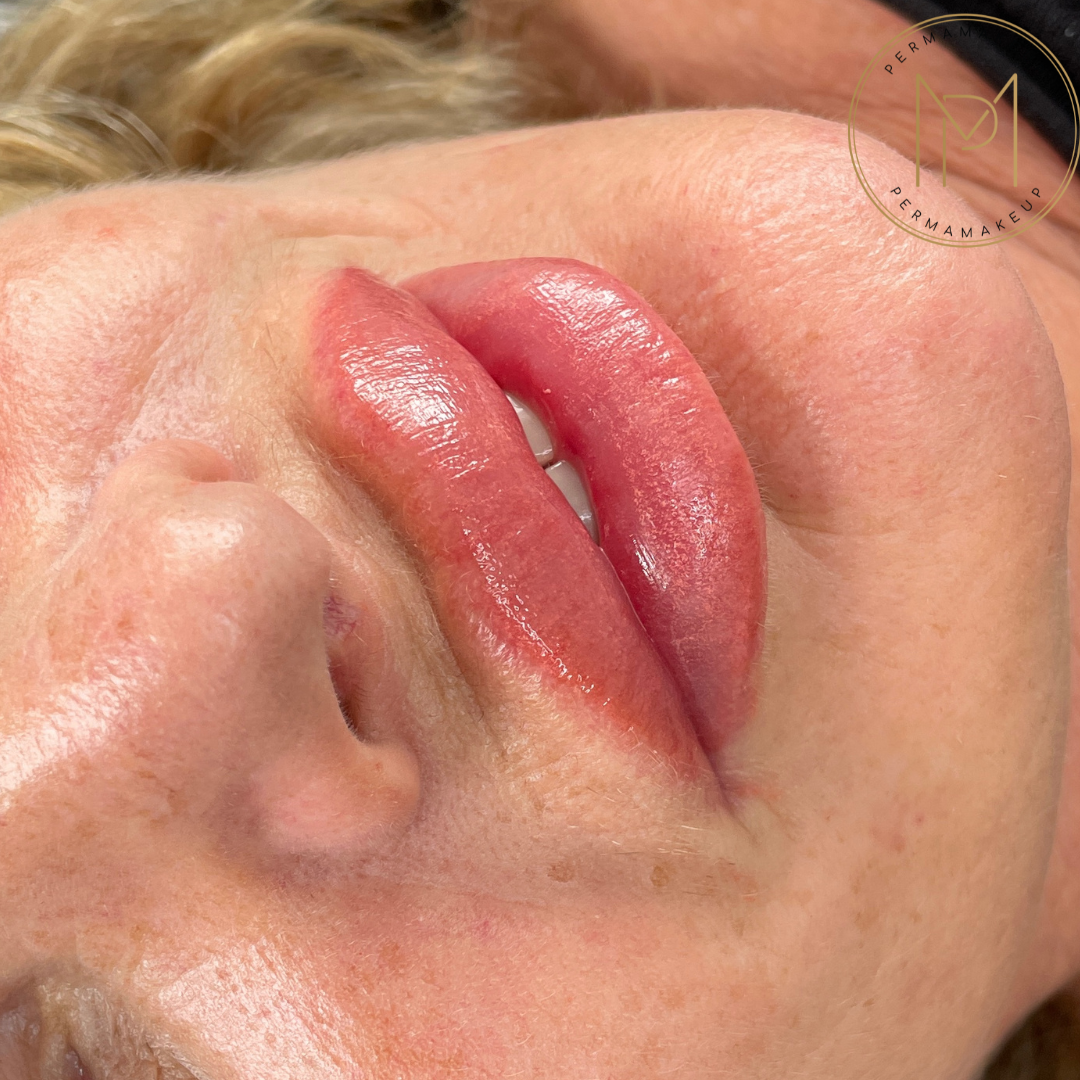 BEFORE THE TREATMENT
Do not have lip waxing, threading or bleaching treatments one week before or 2 weeks after your treatment.
You must take medication if you carry the herpes virus.
It is advised to use lip balm for 2 weeks before treatment.
1ST WEEK
Do not apply makeup - if you do you do so at your own risk.
Clean the area twice a day with a cotton pad and warm water.
If you get an infection, visit the pharmacy for antibiotic cream.
Apply aftercare balm with a cotton bud every 30 minutes to keep the lips moist.
AVOID FOR THE NEXT 2 WEEKS
Soaps, cleansers, creams or makeup on the area. Avoid facials. Avoid abrasive products and rough towels. Avoid hot baths, sunbeds swimming, saunas and any other heat treatments.
THE HEALING PROCESS
Day 1 - Swollen, tender, very saturated with colour.
Day 2 - Swelling subsides, colour deepens.
Day 3-5 - Peeling continues. Colour underneath is lighter.
Day 6-10 - Finished peeling and colour settles, may still be lighter or patchier than final colour.
Week 4-6 - Colour and shape are healed before touchup.
PLEASE REMEMBER
The colour can fade up to 40% and will appear a lot lighter and uneven. That is what a touchup is for.
Superficial colour and dry skin will naturally come off during the healing process. The final look will show on week 4-6.