Microneedling is a minimally invasive procedure for your skin. I use thin needles to make tiny holes in the top layer of your skin. The damage helps stimulate your skin's healing process, so it produces more collagen and elastin. These proteins keep your skin firm and smooth. Microneedling is mostly used on the face and may reduce the appearance of acne, scars, dark spots, wrinkles, and large pores.
There are 3 different types of collagen to choose from - anti-pigmentation and anti-ageing effect / anti-ageing and hydrating effect / anti-wrinkle, firming and lifting effect.
Prices: All treatments include dermaplaning, double cleanse, exfoliator and ph neutraliser and sun protecting face cream.
For face - £50
For Face and neck - £99
For scars / stretch marks - £69
Treatment time : 45-60 minutes
Recommended once a month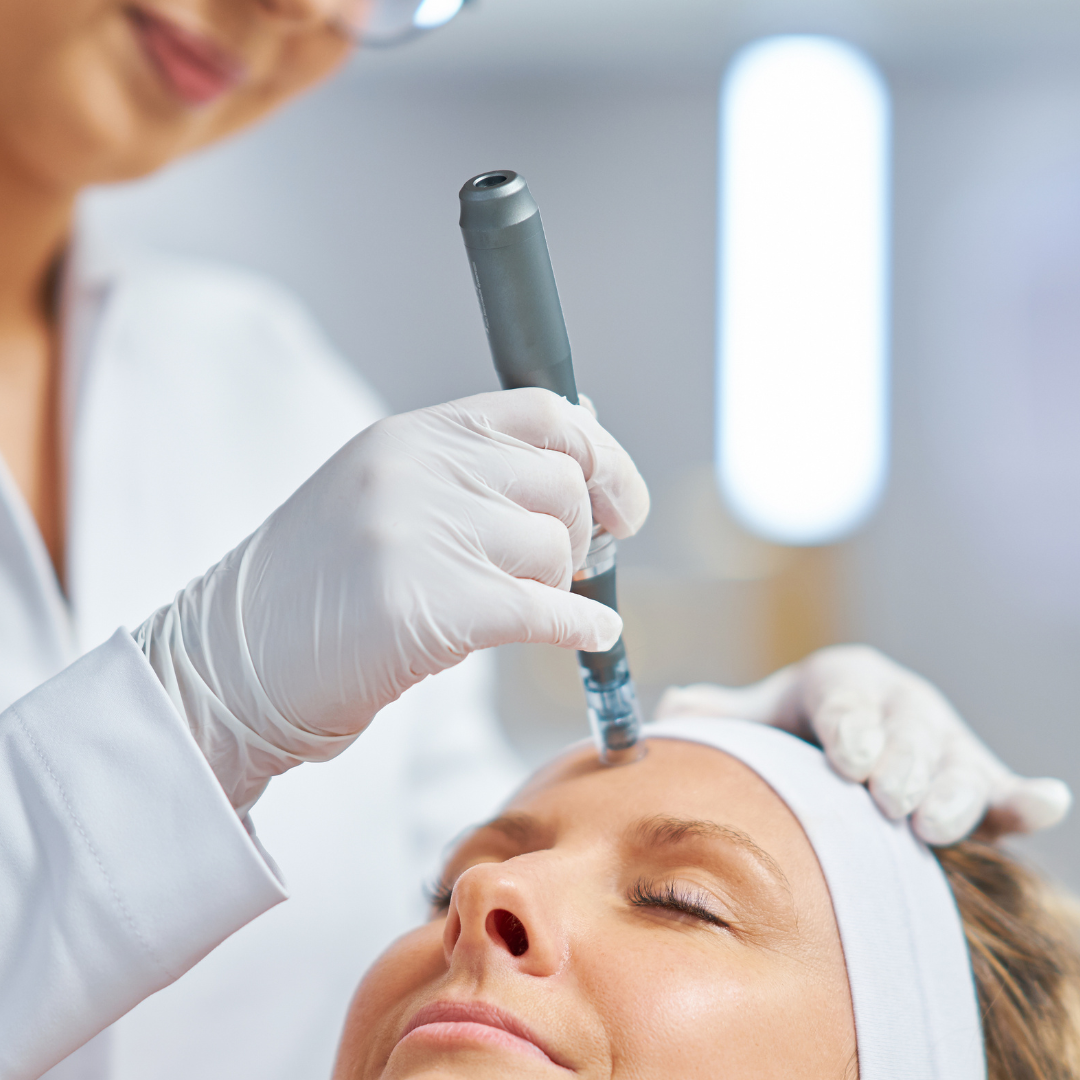 During the first 24–48 hours after treatment you will experience redness, swelling and tenderness in the treated areas. These responses are normal and resolve quickly and spontaneously over the next 2-4 days. You can apply light water-based or mineral makeup where necessary. Drink plenty of cold water for 48 hours after the procedure.
After your microneedling treatment you should:
Avoid alcohol, caffeine, hot drinks and spicy food for 24 hours, as these may exacerbate bruising and swelling

Avoid exercise/exertion for 24 hours

Avoid excess sun exposure or solarium use for 24 hours, wear sunblock

Please use the aftercare cream you are given to help the area heal.