SKIN BOOSTERS / MESOTHERAPY
Skin Boosters - Seventy Hyal
Seventy Hyal 2000 is a bio-stimulating, injectable hyaluronic acid (HA) skin booster that aims to improve hydration levels within the skin. Seventy Hyal skin booster also works to simultaneously stimulate the production of new collagen and elastin.
As we age, we lose approximately 1% of our hyaluronic acid stores each year after the age of 30. Thus, resulting in fine lines and loss of facial volume. Seventy Hyal 2000 treats the physiological depletion of HA within the skin via infiltration back into the skin's dermis.
Seventy Hyal skin booster acts as the perfect skin rejuvenation treatment to improve skin texture and skin laxity whilst adding gentle volume.
Recommended 3 Treatments 4 week intervals, Price is £250 then every 6 months.
1 Treatment is £99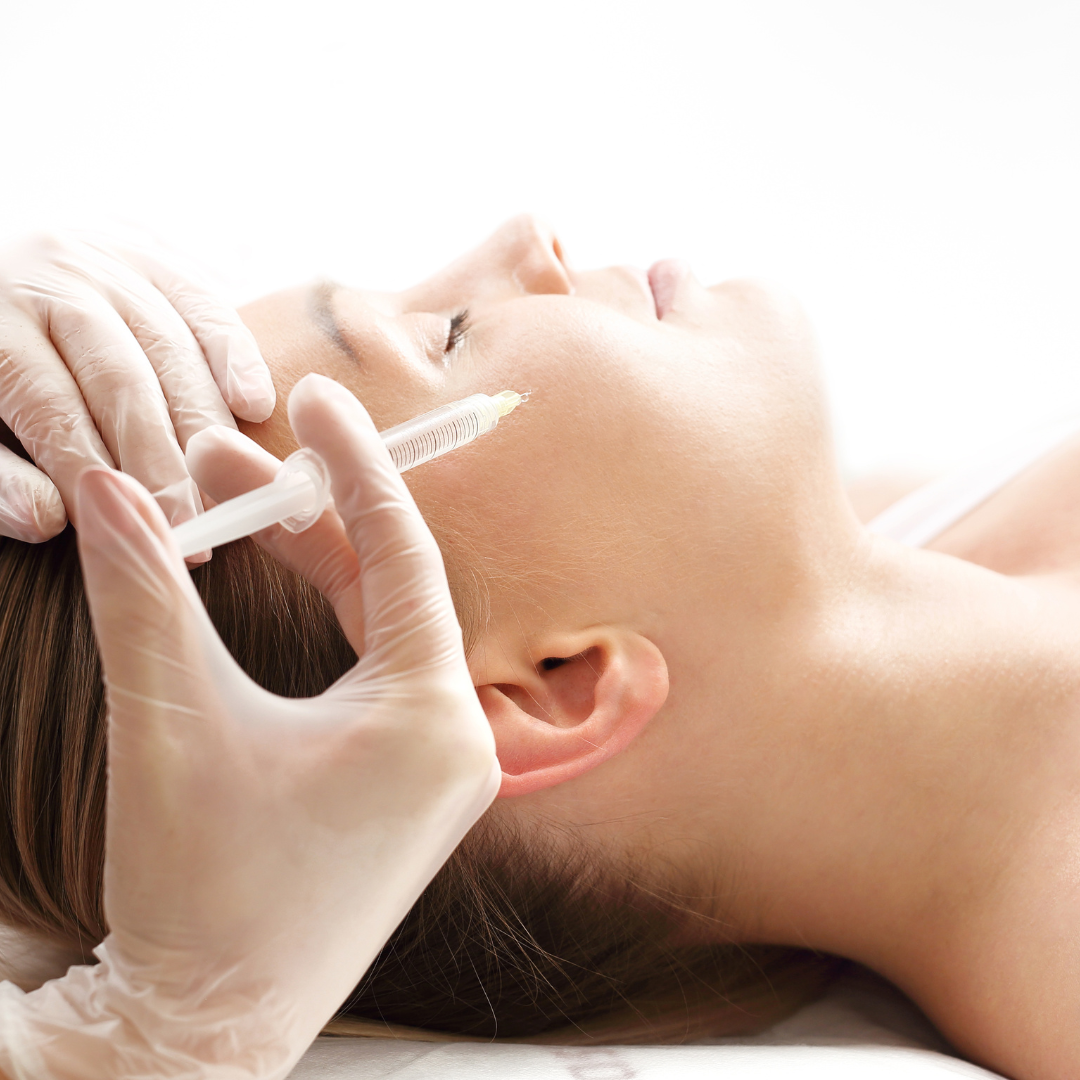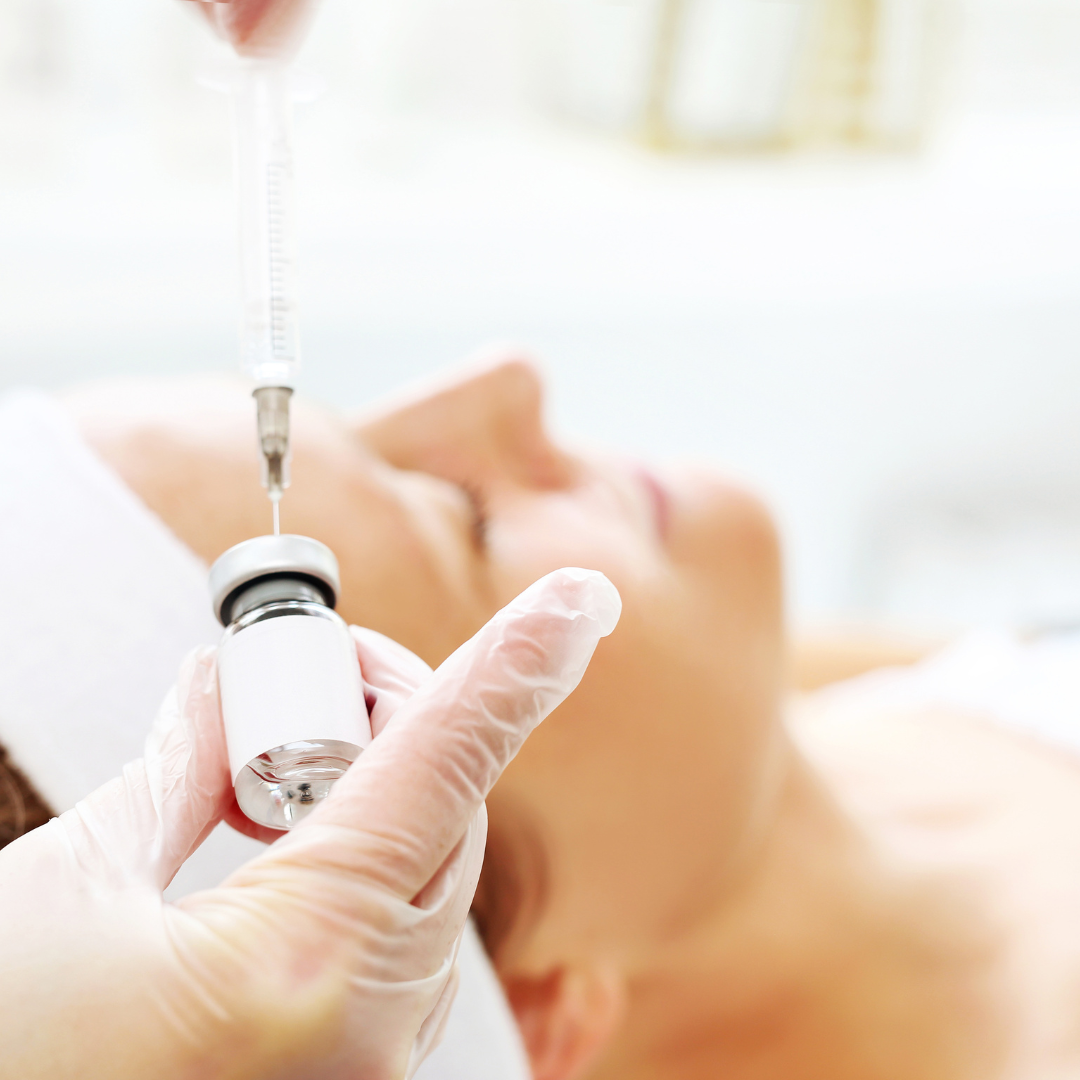 The first of its kind, Profhilo® is a revolutionary 'beneath the skin' hyaluronic acid moisturising treatment, made with the patented NAHYCO® technology. This results in a unique hyaluronic acid injectable gel, which has a prolonged stimulating activity on the dermal cells. When injected into skin, Profhilo® stimulates the skin cell receptors to counteract skin laxity and improve and restore firmness of the skin.
One of the highest concentrations of hyaluronic acid on the market, Profhilo® not only boosts and hydrates the skin, but also remodels ageing and sagging tissue. The most common areas of treatment include the face and neck and can also be used for the décolletage, hands, arms, knees and abdomen area where it would effectively treat skin laxity. The treatment is suitable for men and women as well as offering skin benefits for patients of all ages.
Recommended 2 Treatments 4 week intervals, Price is £300 then every 6 months.
1 Treatment is £180
Mesotherapy can instantly improve dull, tired looking skin and superficial wrinkles but can also help to improve sluggish blood circulation, aiding the body to flush out ageing toxins. This treatment can also be used to address hyperpigmentation, treat acne and 'lit-from-within' skin glow.
Mesotherapy vitamin cocktails can stimulate the fibroblast cell in the skin to produce more collagen to combat the signs of ageing. Amongst the list of skin-friendly plant ingredients injected are vitamins, growth factors, Hyaluronic acid, peptides, antioxidants and trace elements that provide the ideal environment for healthy skin that copes with the ageing process better.
Mesotherapy is tiny injections across a specific area to help smooth what is called the 'crepey' look across the neck.
Seventy Hyal - Recommended 6-8 Treatments 2 week intervals, Price is between £450-£600 then every 6-12 months.
1 Treatment is £99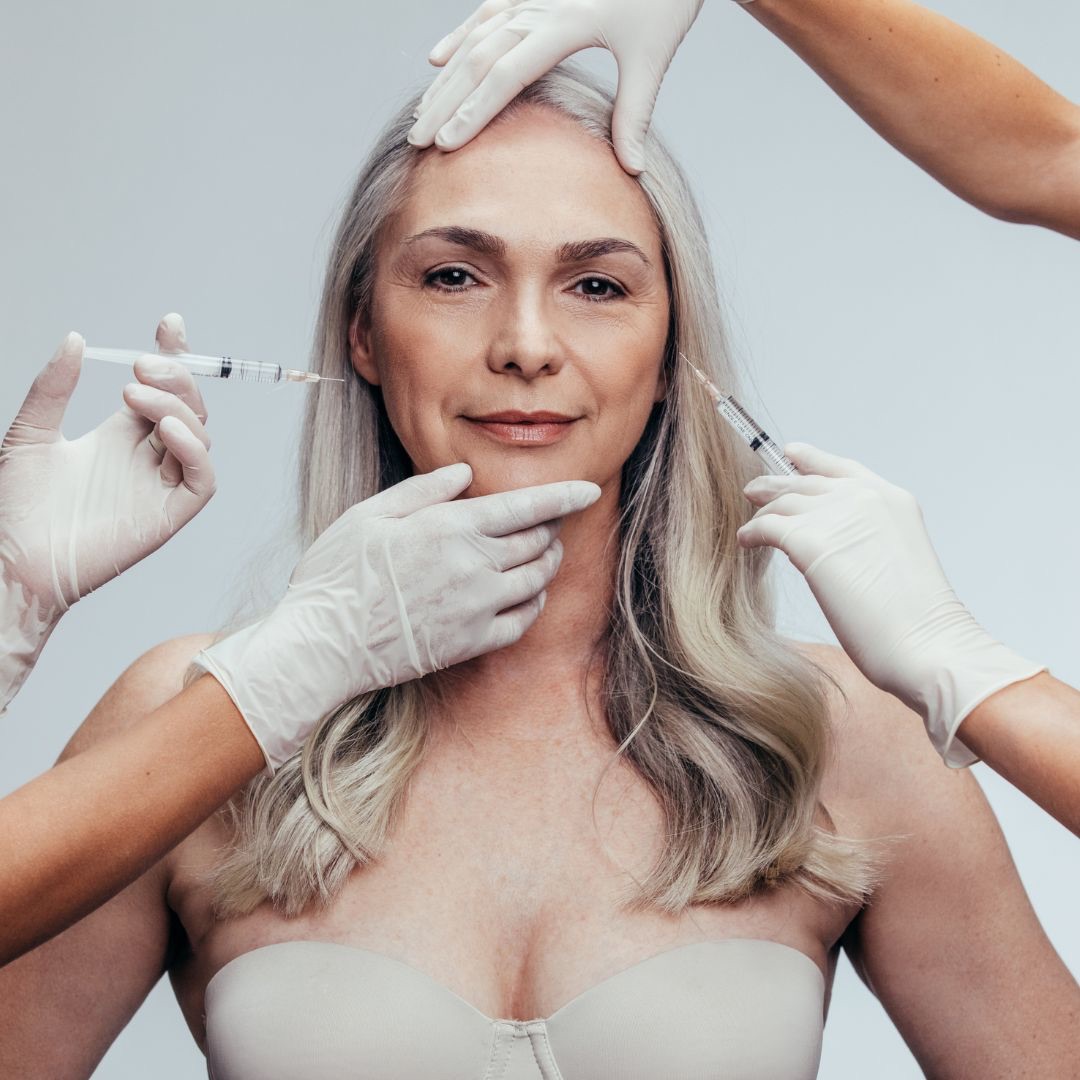 During the first 24–48 hours after treatment you will experience redness, swelling and tenderness in the treated areas. These responses are normal and resolve quickly and spontaneously over the next 2-4 days. You can apply light water-based or mineral makeup where necessary. Drink plenty of cold water for 48 hours after the procedure.
Bruising at the site of injection is also common and clears completely in 1-10 days.
Swelling and bruising can give the appearance of 'unevenness' in the area treated. This will settle once the swelling and bruising has gone. Please contact the clinic for advice if there is any 'unevenness' present after 14 days.
After your hydrating skin booster treatment you should:
Avoid alcohol, caffeine, hot drinks and spicy food for 24 hours, as these may exacerbate bruising and swelling.

Avoid medications such as aspirin or nurofen for 1-2 weeks as they are blood thinning agents and may exacerbate bruising (if these medications have been advised by your GP please check with your GP before stopping them)

Avoid supplements such as multivitamins, fish oils, glucosamine and Vitamin B or Vitamin E, which are blood thinning agents and may exacerbate bruising for 1-2 weeks (if these supplements have been advised by your GP please check with your GP before stopping them)

Avoid exercise/exertion for 24 hours

Avoid excess sun exposure or solarium use for 24 hours

Apply ice frequently as required to the area injected for up to 6 hours after the treatment. This will prevent or help to alleviate any bruising. It will also help to reduce any swelling.

You can use Arnica cream and arnica tablets to help alleviate any bruising. NOTE: bruises can last 1-10 days. They are TEMPORARY and will completely disappear over time with no effect on your treatment. Once bruising has formed (within the first 48 hours) it is better to apply warmth to the area to encourage the body's natural reabsorption of the bruise from the skin.